Hawthorn Class WB 4th October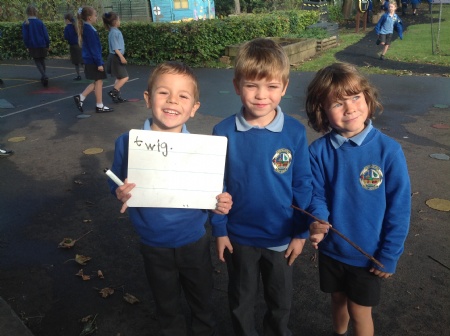 We have been doing lots of different activities this week in Hawthorn class.
In Maths the year 1s have been learning about numbers between 11 and 20 and thinking about tens and ones. The year 2s have been comparing objects and numbers an using mathematical symbols ( < > and =) to write sentences about these numbers .
In English we have been continuing with our latest book, Little Red Riding Hood and the children have been looking around the playground to see what items Red could use to scare off the Big Bad Wolf. They found lots of things to help her such as itchy, tangly ivy, fluffy tickly feathers and hard, crinkly logs.
In our Topic lessons we have been preparing for our Harvest assembly and the children have made some beautiful art from natural materials which will be proudly on display during the assembly.
In Science we have also been creative. The children have found out about the different groupings for animals and they have made collages of mammals, fish, birds, reptiles and amphibians which will be used in a lovely class display.