12th December 2014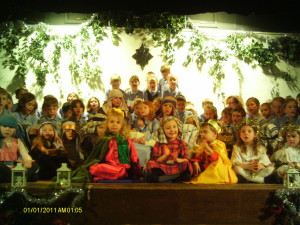 Christmas has arrived and we have had a very special week.
On Monday the post box was set up and the children from Acorns have being doing a super job sorting the cards and making daily deliveries, clutching little hessian sacks full of good wishes every afternoon.
On Tuesday we held two carol services which were wonderful occasions.
Click here to view full Newsletter 12.12.14