Hawthorn Class
WB 13th September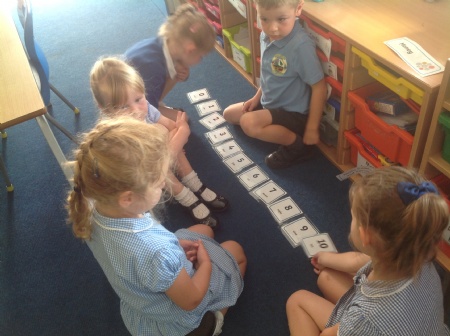 We have been very busy in Hawthorn Class learning about number. The Year 1 children have been looking at numbers up to 10 and different ways of making that number. Year 2 have been making number lines to 100 and using lots of different resources to make those numbers.
In our English lessons we have been reading and learning actions to the poetry book, I Love Bugs by Emma Dodd. The children were being leapy, springy, jumpy bugs and flittery, fluttery pretty bugs!
For Topic we have been making collages to represent the four countries of the United Kingdom. We will show you the finished results soon!
In our Science lessons we are looking at Animals including Humans. The children drew and labelled parts of the body using one of their friends as the model! We then moved onto the five senses and we were deciding which senses we used for different activities. We decided that we often used lots of senses at the same time - we will be testing this soon!