Hawthorn wb 15th November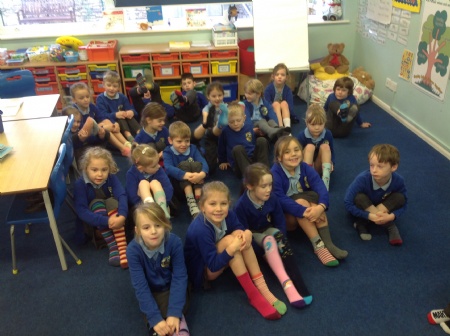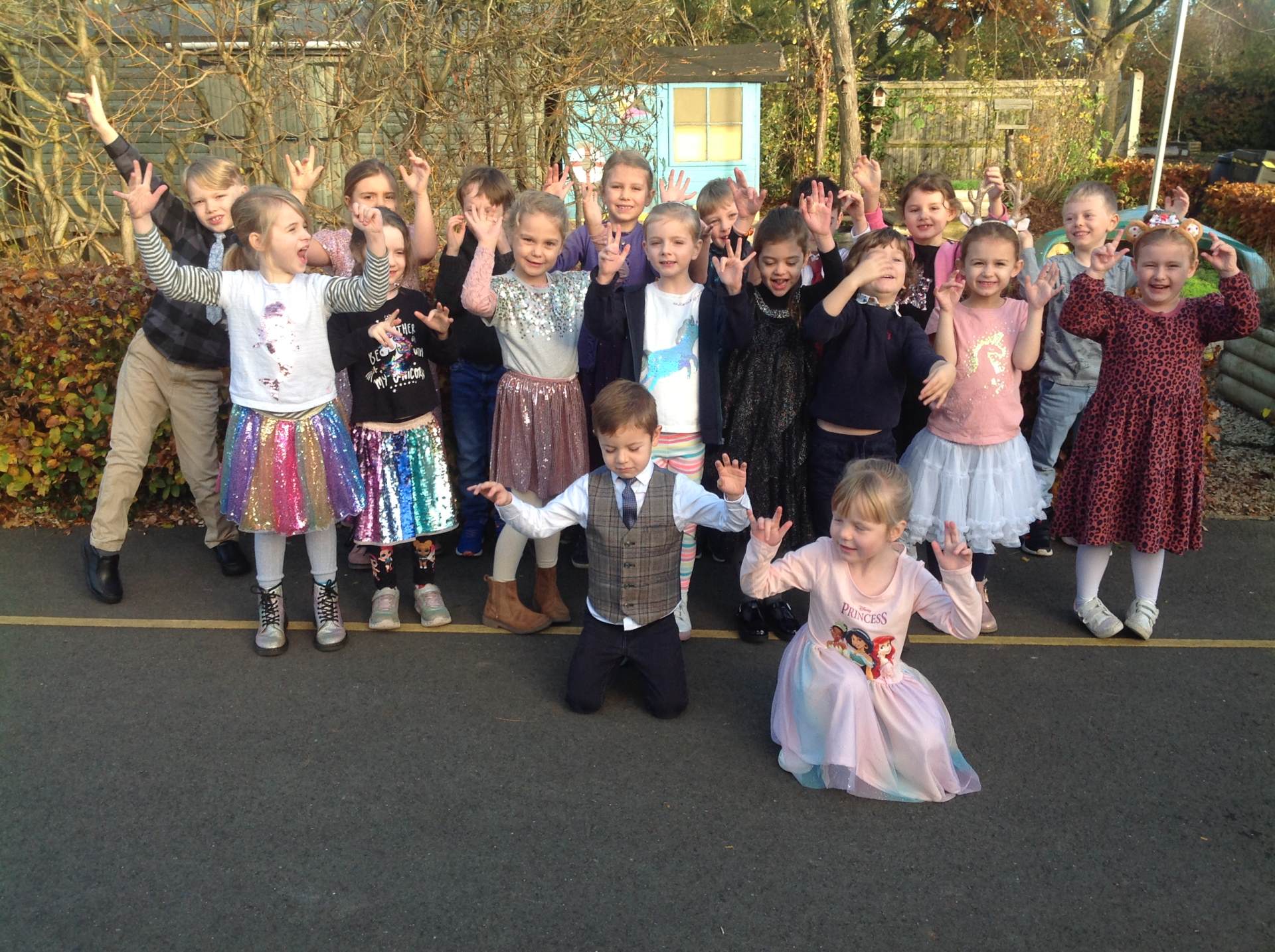 We have had another great week in Hawthorn Class.
We started the week with Odd Socks Day when the children wore many different sock varieties as a way of marking the beginning of Anti-Bullying Week, to celebrate all our differences. This year's Anti-Bullying theme is 'One Kind Word', and the children have found out how much of a difference it can make if you say something nice, rather than something nasty! We've looked at it through a range of activities, from songs and quizzes to reflective moments. We're pleased to report that every single child in our class knows how to be kind and behave as a caring, supportive friend towards others. In RE, we found out about the story of 'The Good Samaritan', which reinforced our learning about being kind to others, even if you don't know them.
In our English lessons, we have been continuing with our work on the book, "What Happens When..." The children had to come up with their own questions for things they might lose and then have an unusual answer for the question. We had a lot of questions, from "What happens to the fire when Dad forgets to put it out?" to "What happens to my bath fizzer when it goes down the plughole?" (A whale uses it for his own bath!) The children have super imaginations!
In maths, the children of both year groups have been continuing their work on subtraction, using a range of resources to help them master this tricky concept.
We continued our collaborative art project featuring 'The Great Fire of London' and are aiming to complete it next week – when we'll share a photo of the finished article with you. It's really coming along now, and the children used a wide range of artistic skills to create a swirling River Thames and a glowing London skyline. We also did some more detective work, exploring various sources and choosing the best to find out what really happened all those years ago.
Today we have been finishing our Science topic of 'Animals and Humans' and the children have completed a quiz to see what they could remember. They were great and knew some very complex words like carnivores and herbivores as well as which animals are reptiles, amphibians and mammals.
Finally, in our Music lessons we have started to learn the songs ready for our Nativity play. The children are very excited to be able to take part in an actual play on the stage and we will all be thrilled to see a live performance - watch this space for details!