E-safety Week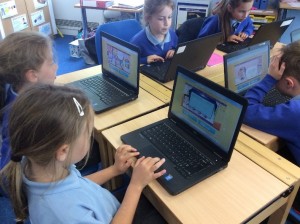 Another super family assembly!
Well done to all of the staff, for their contributions this week regarding the General Election, and the teaching of British values. I thought it was great that all of the children were welcomed to the polling station and actually took part in 'voting'. Even more impressive the video of the experiences.
How creative the staff had been to teach the pupils about E Safety week and how to give out only safe information on internet sites. Such a fun way of learning about such a crucial message. What an imaginative group to produce their E safety video and to produce acrostic poems using 'E SAFETY'. Congratulations to the pupils 'Bright Sparks'who represented the school in the final of 'Saving Energy'. Also to the pupils whose art work is to be displayed at Worcester Cathedral for Voices and Visions, this year's theme being 'Festivals'.
Outstanding, all of you!
Fiona Smith