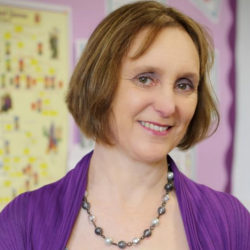 Headteacher's Welcome
On behalf of the pupils, staff and governors of Ashton-Under-Hill First School it is my pleasure to welcome you to our website.
Ashton-Under-Hill First School is situated in a beautiful village just outside Evesham in Worcestershire. The school has a long history of providing the highest quality education for generations of children and is at the heart of the village with strong links to the community. As a village school we pride ourselves on our ability to know each pupil as an individual and deliver a well-planned, varied curriculum which inspires and challenges.
As soon as you arrive at the school you will be aware of its warm family atmosphere and purposeful learning environment. We help the children in our care work, play and learn together harmoniously, and each child feels valued; with their talents nurtured in all areas of the curriculum. We have high standards and encourage our pupils to make the most of every opportunity open to them.
Learning at Ashton does not take place simply within the classroom, we have a well-established Forest School program allowing pupils to learn from, and care for the environment. A range of sports are available for the children to help them develop healthy habits, enabling them to be aware of the needs of their bodies and we compete with schools across Evesham and beyond.
We know that a child's education is a partnership and we welcome the involvement of all parents and carers, we liaise closely with our parents so that they feel informed about what is happening in school and how they can support their child at home.    
We aim to foster a true love of learning within our pupils and a desire to develop this as they move on from our school, eager for the next stage of education in their lives.
Please don't take my word for this, there is a wealth of information on this website and more importantly come and have a look around our school, the contact details are at the bottom of this page.
I look forward to meeting you.
Alison Peacey
Headteacher