Our chicks have hatched!
24th May
On Tuesday of this week, after 21 days of waiting and watching the eggs in the incubator, we had chicks hatching throughout the day on Tuesday.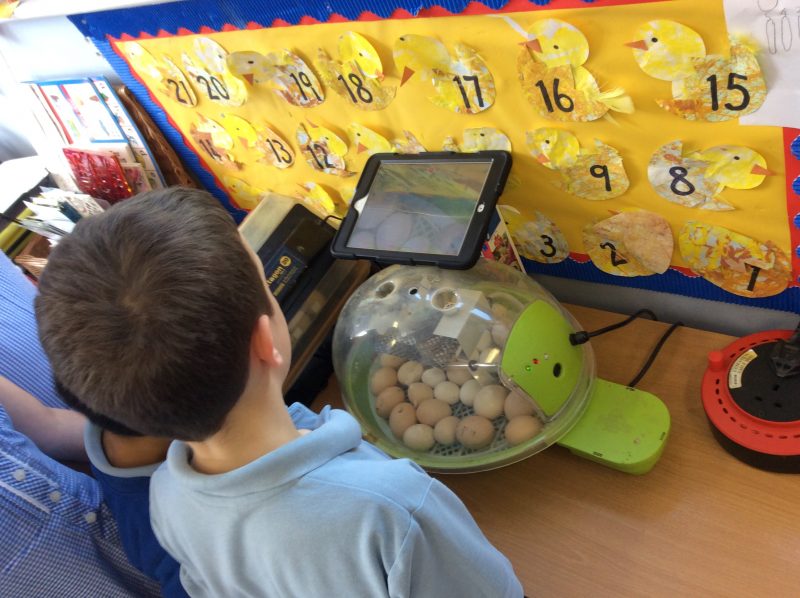 All the children were lucky enough to be able to watch the miracle of a chick actually hatching out of its egg and since then our lessons have been set against a chorus of gentle chirping from the 'chick nursery' in the corner of the classroom!