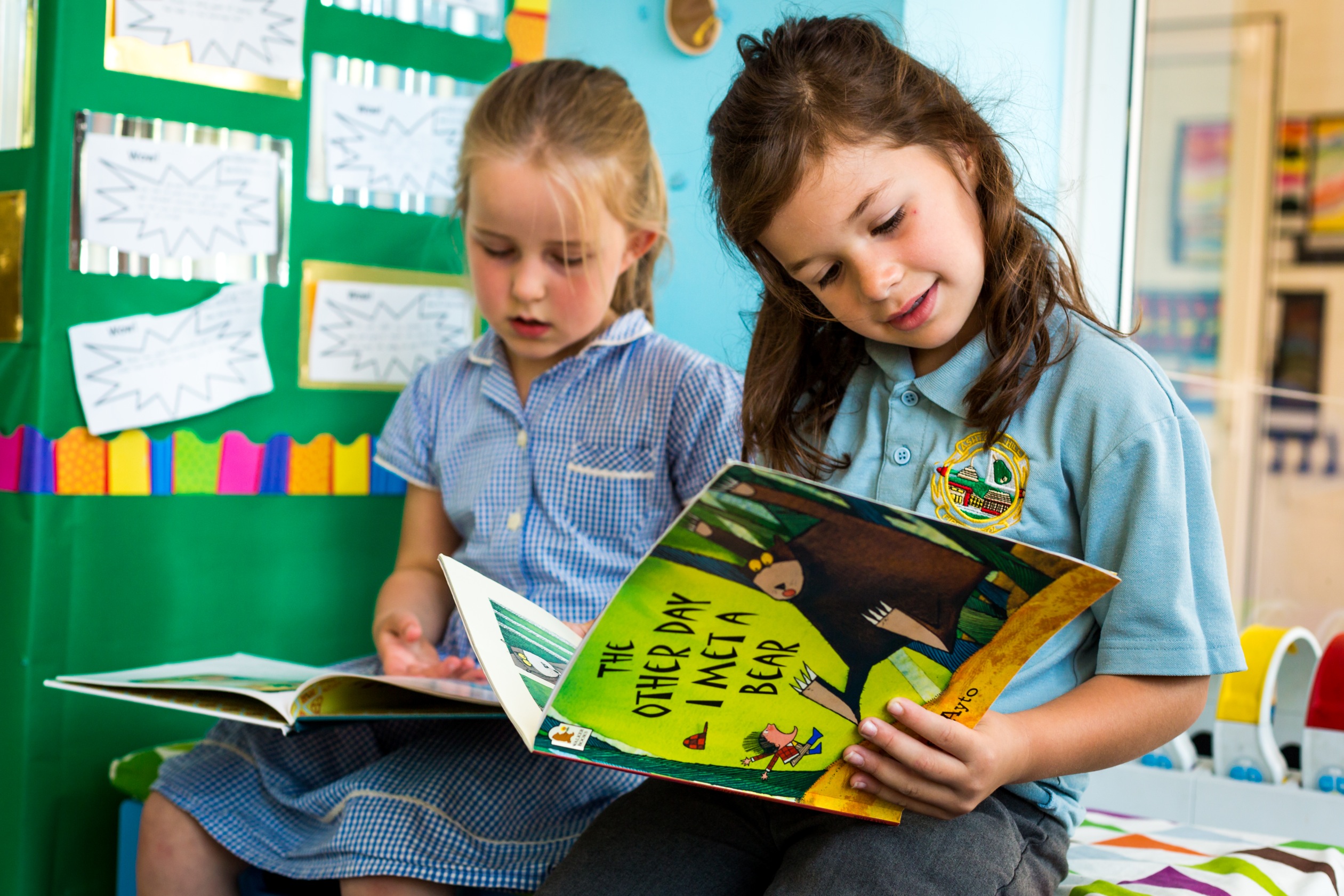 National Curriculum
The National Curriculum  As children move from Reception and into Year 1 and throughout the rest of the school, they follow the National Curriculum as set out in the 2014 documentation The core subjects at Key Stages 1 (ages 5-7) and 2 (ages 7-11) comprise: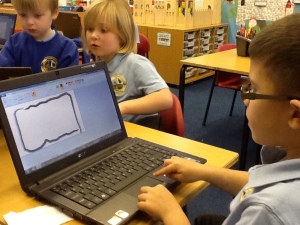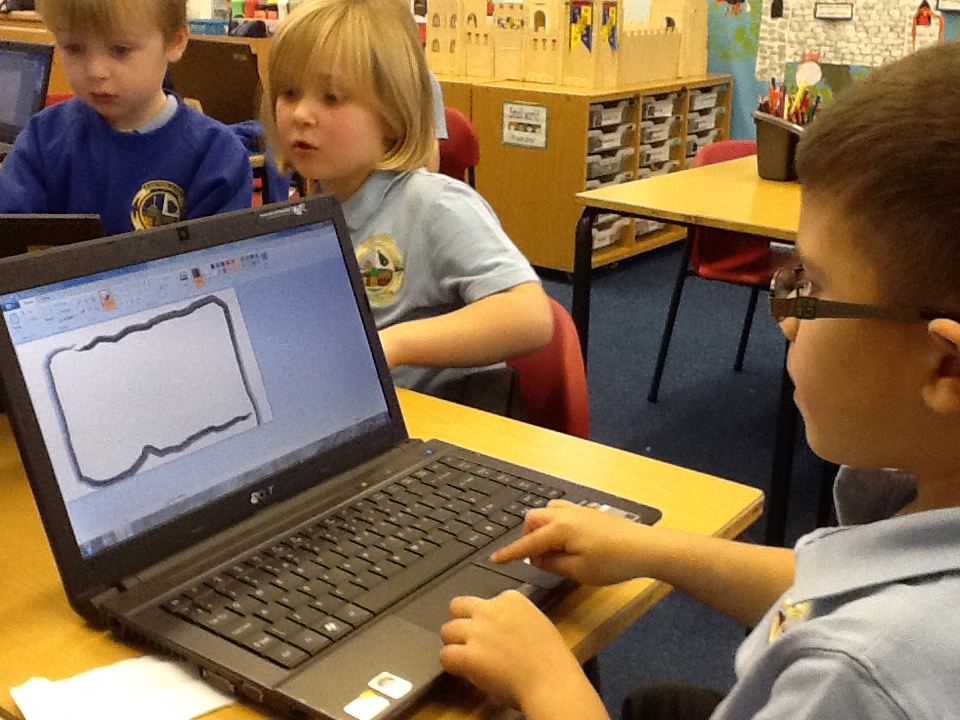 English
Mathematics
Science
Children also study the following foundation subjects as part of the National Curriculum:
Art and Design
Computing
Design and Technology
Foreign Language (French)
Geography
History
Music
Physical Education
Religious Education
Children are taught PSHE (Personal, Social, Health and Economic Education) and R.E. (Religious Education).  Children in Key Stage 2 classes are also taught French on a weekly basis.  All classes throughout the school go swimming for at least one term. Reception and Year 1 children go to Forest School every week and we timetable these sessions throughout the rest of the school as often as possible.
English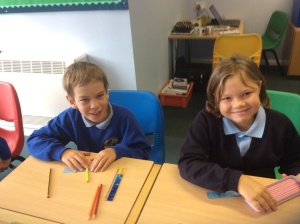 English is taught as a discrete subject every day with the skills then applied across the whole curriculum. We believe that pupils need a firm foundation in basic skills (spelling, punctuation, grammar) from an early age as well as an encouragement to write and think creatively.  We endeavor to link writing to engaging contexts for the children whilst placing importance on presentation and application of skills. We value spoken as well as written fluency and encourage our children to verbalise their thinking and present their ideas through discussion.We encourage a love of reading in all our pupils. Our reading scheme and interactive resources support a solid grasp of phonics, but we also offer an extensive library to appeal to all children. In both key stages we encourage parents to support this love of reading at home and complete reading journals which are sent home each day. In all except the Reception/Year 1 class, an hour's lesson is devoted solely to reading each week, where the Teacher and two additional Teaching Assistants carry out group reading activities in order to focus on reading fluency and comprehension.
Mathematics
We strive to ensure that our children are given the skills that will equip them for life in the modern world.  We develop their ability to question and problem solve by logical processes.  Maths is taught on a daily basis as a discrete lesson but may also be applied in cross-curricular situations. We have worked with our Middle School and all feeder First Schools to devise a Calculations policy to ensure that all of the children use consistent methods. We are also placing increasing emphasis on mental skills and seek parents' support in helping their child to learn their number facts.
Science
We enjoy exploring Science throughout the school and, as in so many lessons, encourage an active problem solving approach to this topic.  Our pupils are encouraged to be creative in their approach to investigations and we stress the importance of fair testing and group learning.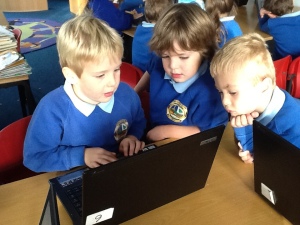 Computing 
Each classroom has an interactive whiteboard which provides visually stimulating and exciting ways to deliver lessons.  Each class has access to computer equipment and the latest school software.  We strive to embed computing into the whole school curriculum as well as ensuring our pupils have a good grounding in computer skills.
History & Geography
History and Geography are crucial to our children's understanding of their topics and are often taught in a cross curricular manner.  Each term classes in the same key stage study the same topic and the latest examples of topic webs can be found on our website. Music The children study music as part of the curriculum, but in addition we are pleased to offer peripatetic lessons in pian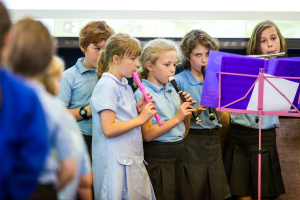 o, flute and guitar (please enquire at the Office for details). We also run music clubs, usually recorder and sometimes choir.We would encourage you to come along to a family assembly on Friday or one of our productions to hear the quality of our singing which really is inspiring.
Art, Design and Technology
Art and DT are embedded throughout our curricular topics as well as being taught discretely.  Sometimes we have Art Days when the entire school works together on a project.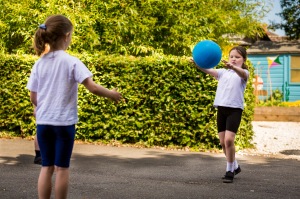 PE
For a small school we are well equipped with apparatus in the Hall and outside a large hard-play area and grass pitch.  We value a healthy and active lifestyle for our pupils and, to this end, all our children participate in 2 hours of PE a week.  Each class goes swimming for a term during the year and we also run a number of after school PE clubs such as Football, Tag Rugby, Running, Tennis, Basketball and Gymnastics. Our annual Sports Day is a highlight with a cup being presented to the winning House Group as well as individual awards. We also attend inter-school competitions, including a swimming gala and tennis tournament.
RE
RE teaching throughout the school relates to the children's experiences and also broadens their awareness of their own religious cultures and the cultures and beliefs of others.  It is an important part of our school ethos that our pupils should gain an awareness of what it is to live in a multicultural society such as modern day Britain. Each fortnight we hold an "Open the Book" assembly led by members of the community acting out bible stories for the children.
French
All of our Key Stage 2 pupils are taught French on a weekly basis by the Headteacher.  We also encourage an exploration of different languages throughout the school, most notably through our "Language of the Week", which encourages our children to experiment with a different language every week.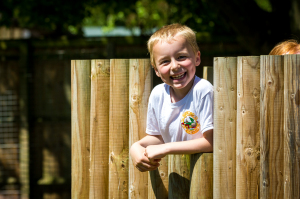 Drama
We foster a love of drama and the performing arts in our pupils.  Our Children have opportunities to attend theatre productions such as Christmas pantomimes or dramatic performances.  Our pupils also put on a whole school performance once a year, as well as performing in other events such as Harvest Festivals, Carol Services, Assemblies and end of topic reviews.