Forest School & Outdoor Learning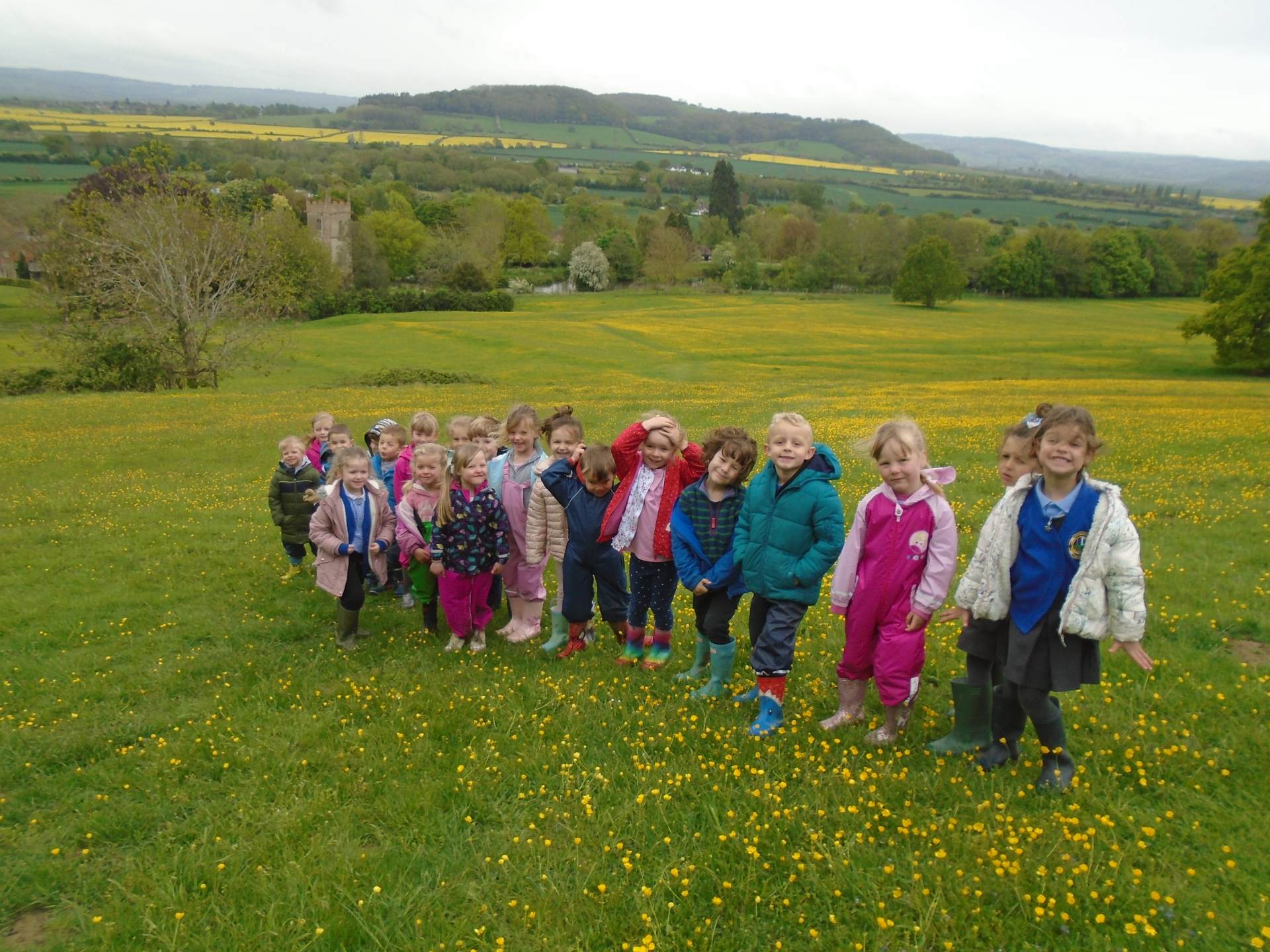 Intent
Experience awe, wonder and seasonal change in the local environment, encouraging a love of the outdoors
Develop problem solving and team working skills
Promote good mental health
Develop communication in a less formal setting
Take risks in a safe, managed context
Build experience through attending residential trips further afield
Forest School at Ashton under Hill First School is about children building self-esteem and independence through exploring and experiencing the natural world. Forest School is a long term programme and is delivered by a trained practitioner within a local, safe and natural environment. We are very fortunate to be able to access the surrounding area to school and visit a meadow or local wood nearby.
Each Forest School session is tailored to meet the needs of individuals within a group based on their skills and understanding.
Implementation
The ethos of Forest School allows learners the time and space to develop skills, interests and understanding through practical, hands-on experiences. It helps build:
Confidence and self-esteem;
Communication, team working, problem solving and social skills;
Physical skills;
Experience of awe, wonder and seasonal change in the local environment, encouraging a love of the outdoors;
Natural motivation and a positive attitude to learning;
The ability to recognise and manage risk in a safe;
Healthier lifestyles and good mental health.
Impact
Forest school at Ashton Under Hill First School is offered to Reception and Year 1 on a 2 year rolling programme. It is delivered through frequent and regular sessions in a woodland or natural environment throughout the school year. It aims to promote the holistic development of the individual, increasing resilience, confidence and independence.
It provides a stimulus for all learning preferences and dispositions. A reflective practice allows practitioners to observe the children in order to then encourage and inspire individuals to achieve through careful scaffolding and facilitating.
By the end of year 1, we would expect:
• An increase in confidence, demonstrated through independence.
• An improvement in social and communication skills, through sharing tools and working together as a team in a non-classroom environment.
• An improvement in gross motor skills and physical stamina, as children explore the environment around them and walk to the site.
• A broader knowledge and understanding of the natural world. Children will observe seasonal change, life cycles and have a knowledge of the flora and fauna around them.
• Ability to identify a number of wild flowers and trees, and describe a plant structure.
• A basic knowledge of shelter building.
• An understanding of simple compass directions, North, South, East or West and ability to devise a simple map.
• Use natural materials to make artwork.
• Use real life natural world experiences in story-telling and writing.
• Use mathematical knowledge to record, calculate and solve nature inspired problems.
• A good understanding of road safety.
• A basic knowledge of fire lighting procedures and fire safety.
• Negotiate rough ground safely, and use sticks with care.
• Use simple tools safely.