Welcome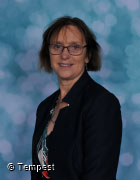 Our school is set in the beautiful village of Ashton-under-Hill, in south Worcestershire at the eastern end of Bredon Hill, overlooking the Vale of Evesham. Whenever we can we use the wonderful countryside around the school to support the children's work.
At Ashton-under-Hill First School we encourage participation, creativity, problem-solving and an enthusiasm for learning. We work in partnership with staff, governors, parents and the community to provide a caring environment to achieve a standard of excellence appropriate to each individual, enriching, encouraging and equipping each child for the challenges of today and tomorrow.
Our school motto is "Shaping bright futures together" and we passionately believe that we offer a small, friendly learning environment in which everyone's individuality is valued and encouraged. We support our pupils in developing to their full potential.
We received an Ofsted inspection in March 2017 and were deemed to be Good. Our full Ofsted report can be accessed here but highlights from it include:
Pupils at Ashton enjoy learning and appreciate the imaginative approaches taken by staff to help them learn in exciting ways.
The older pupils explained that the school is close to perfect because learning is so much fun
Staff know the pupils well and demonstrate a high degree of care for individual pupils' welfare. All staff ensure that pupils can speak to a trusted adult whenever concerns arise, however minor. Pupils agree they feel safe because all adults are kind and caring. They say the school is like 'one big family' because they all know and look after each other.
Children are attentive, able to reflect and try hard to succeed. Staff carefully plan purposeful and highly structured activities, which successfully capture the children's attention and imagination. As a result, the children believe they come to school to play.