22-Hawthorn Wb 28th November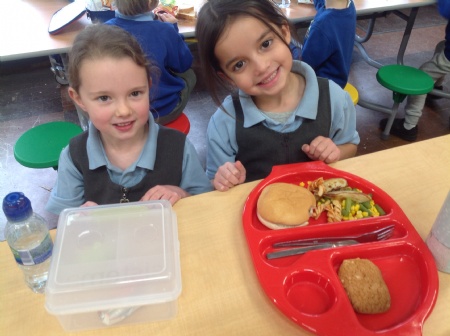 This week, the children have been making their own 'Mixed-up Fairy Tale' booklets, with a lot of hard work and creativity involved. They've written about Goldilocks, Cinderella, The Billy Goats Gruff and Rapunzel to name a few and once they've finished their fairy tales, we'll put them together so that they can muddle up their stories. They've really enjoyed this English topic and we're very proud of them all.
In maths, the Year 1s have been using number lines for subtraction while the Year 2s have been exploring what happens when you add or subtract multiples of 10.
We've started our Nativity rehearsals in earnest this week - the stage has been cleared and the children have practised every afternoon. We do hope you'll be joining us for one of their performances next week and can promise that you're in for a real treat!
In amongst all this, the children very much enjoyed making festive gnomes which will be sold at next Friday's Christmas Fayre.
They really are very cute!
Thank you so much to the PFA for organising this activity and to all those who helped the children to make their gnomes on Tuesday afternoon. There was a very busy workshop in Holly classroom, and everyone worked incredibly hard.
And finally, we didn't want to ruin the surprise for next week's Nativity so, rather than showing photos of this, we thought you might like to see what the children are like when they have their lunches. Enjoy the photographs of the burger eaters!