23 24 Hawthorn Wb 9th October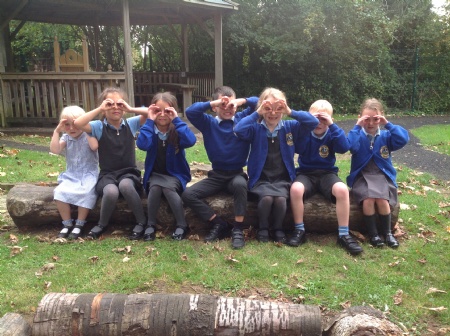 We've been very industrious in Hawthorn class this week with lots of lovely learning across the curriculum.
On Monday, we took advantage of the warm weather and went outside to learn our new text -
Little Red Riding Hood -
through developing actions. We followed this by scouring the playground for all sorts of items that Little Red could use to fend off that nasty Big Bad Wolf! We then started the grammar element of our learning, focusing on how to write accurate statements and questions.
In phonics, the Year 1s have been learning the sounds ph and different ways to make the ai sounds so, if you are out and about and see these sounds, can you point them out to your child please!
In maths, Year 1s have completed their work on place value and moved on to addition and subtraction within 10. Year 2s have been comparing objects and numbers to 100 and have also practised counting in 2s, 5s and 10s.
This week in our topic lesson, the children wrote about Mary Kingsley's adventures when she travelled to West Africa, and in Computing, they had another go at paintz.app, this time adding text to some very creative self-portraits.
In Science, we have been continuing with our work on animals and the children learned about the different groups that animals fall into and then they sorted animals into two groups based on their own question such as "Animals with fur" and "Animals who do not have fur" etc. What super scientists.