23 Hawthorn wb 9th January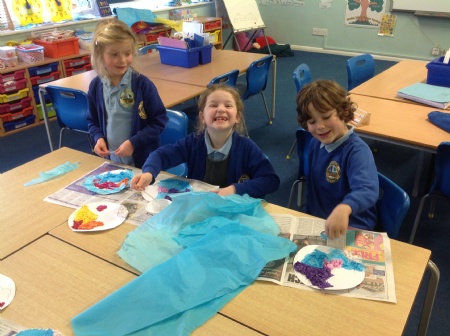 It's been a busy week in Hawthorn class, we are really back in the swing now!
In Maths, the Year 1 children have been focussing on numbers to 20 and how to make them and the Year 2 children have been practising addition and subtraction on a number line.
In English, we have continued working on our new book, Penguins (Usborne Beginners) which is a non-fiction text. The children have learned lots of facts about penguins and have also started looking at the verbs that are used in the book.
Our new topic is "Around the World" and the children have been making their own collages of the continents. There was lots of fun with cutting and sticking!
In Science, we have started another new topic, Uses of Materials, and the children have been identifying different items both in the class and around the world that are made of the different materials. The budding scientists found lots of items to add to their lists!