23 24 Hawthorn Wb 6th November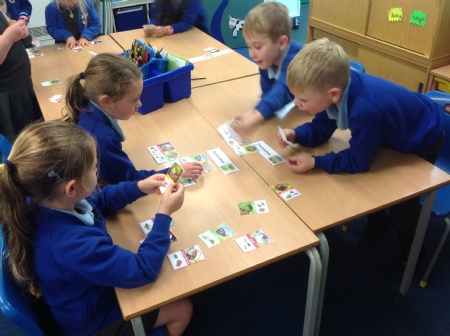 It's been lovely seeing lots of smiley faces and getting back together again after the half term break. We've also enjoyed welcoming Miss Squires to our class - a student teacher who will be with us for another two weeks.
In English this week, the children have been practising writing a collaborative Little Red Riding Hood story ready for their independent write next week - when Little Red will set off on her travels in a completely new location!
In maths, Year 1s have been working on number bonds to 10, and there was great excitement when they used our new IPads to play 'Hit the Button' which can be accessed via
www.Topmarks.co.uk
, or by typing its name into your search engine. They have now moved on to adding within 10. Year 2s have been finding related facts and practising their number bonds to 100 (in tens) and discovered how useful it is if you know your bonds to 10 to help with this next step.
We've been finishing off our Explorers work and will be ready to start our new topic next week - details to follow via email.
We've also started a new topic in RE - How should we care for others and the world, and why does it matter? The children really enjoyed the story of The Good Samaritan, and we'll be encouraging them all to focus on caring for others during Kindness Week, which starts on Monday.
In Science, the children learned about animal diets and worked in groups to decide which animals were carnivores, herbivore and omnivores. Lots of lovely Science talk and observations were made by our Hawthorn scientists!