Hawthorn wb 10th January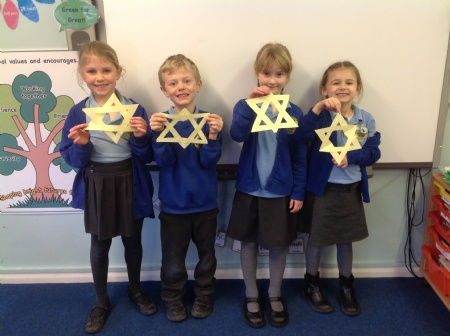 We've had another fantastic week in Hawthorn Class and the children have been fully engaged with their learning.
In maths, the children have been making equal groups prior to further learning about multiplication and division.
We've started reading our new English text, Fatou Fetch the Water, which is set in the Gambia. The children have closely examined some of the pictures and they made their own story plans to help them learn the story in the correct sequence.
We began our Geography topic by recreating the world! We've made each of the continents using scrunched up tissue paper of different colours for our class display and are looking forward to sharing photos with you next week.
We also began a new topic in RE - Who is Jewish and how do they live? What better way to start than by making a 'Star of David' symbol which the children could take home to decorate.
We also started our new topic in Science and the children have been identifying different materials and sorting them into correct groups. The children showed great curiosity when trying to decide what each item was made of.