Hawthorn wb 25th April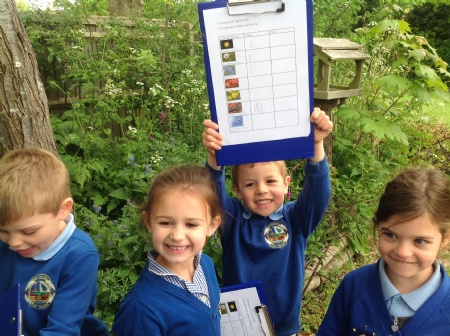 It was so lovely to see the children again and we've had a great start to our final term together. The children were definitely refreshed and raring to go!
We're having a big focus on all sorts of maths for the next few weeks - from shape to money to statistics to position and direction! The children particularly enjoyed learning how to use rulers and metre sticks to measure accurately, as the photos show. They also like pretending to be robots and following a series of commands! You might like to try out some of these activities at home to consolidate learning.
We've started a lovely new book in English called
Wanted, the Perfect Pet
. The children each chose a favourite animal and designed a persuasive poster setting out the reasons for their choice. They went on to write a simple story about what might happen if they were able to take their pet home. We then started to learn the story and acted out different actions to show how the story develops. We're looking forward to exploring the book further and doing lots of creative writing based on the story.
Our new topic for this half term is
My family in the past - with a Jubilee twist
! We began by talking about different families and how a family tree can be used to show their structure and members. The children are very excited about creating their own family trees for a special homework project. Later in the term, we'll move on to the Jubilee element of our topic - more details will follow later.
In Science we took advantage of the dry weather and had a look for signs of Spring in the playground. The children filled in tally charts seeing how many bluebells, daffodils, budding trees etc that they could find. It was a lovely way to spend the afternoon!