Hawthorn wb 2nd May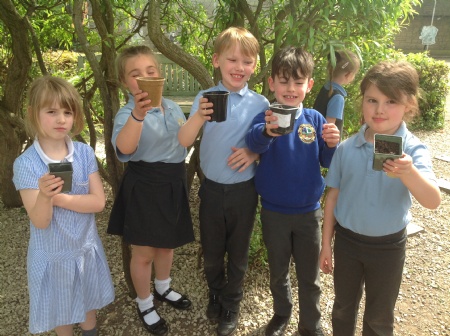 This week has been very exciting as we've been joined by our student teacher, Mr Arkell. He's found his feet very quickly and enjoyed getting to know the children and our daily routines. They've certainly given him a warm Ashton welcome!
We've continued with our maths focus which the children are very much enjoying. There's been lots of practical work involved, from measuring mass and capacity to counting money!
In English, the children have created storyboards depicting the key events of the text then moved on to look at some of its grammar - including how to punctuate longer sentences correctly.
We've started to receive some of the lovely individual family trees which have been very impressive so far! Looking back at our last topic, we've also heard that our very own intrepid explorer, Matt Peacey, has set off on his expedition to Nepal. We're hoping to hear from him very soon.
In Science we have been plotting our signs of Spring work onto bar charts, which is quite tricky but the children rose to the challenge. We then finished the lesson by planting some beans in the quiet area of the playground so that we can watch them grow and make sure the planters are full, ready for Ashton Open Gardens in June.