Hawthorn wb 3rd January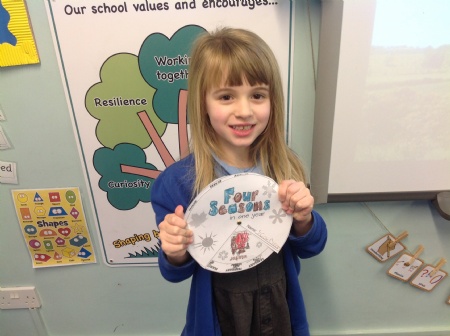 We were all very happy to see each other when we came back to school on Wednesday.
We have been sharing all our Christmas news and getting back into the daily routines.
In our English lessons we have been writing about what we did over the Christmas holidays and looking at ways of improving our writing.
In Maths we have been doing lots of counting forwards and backwards in 2s 5s and 10s. (Ask the children to log you on to BBC Supermovers!)
In our Science lessons this week we have been looking at the seasons and the children made a Season Spinner which showed the different seasons and when they occur in the year. There was lots of accurate colouring and cutting happening to produce their lovely works of art!