Hawthorn wb 7th March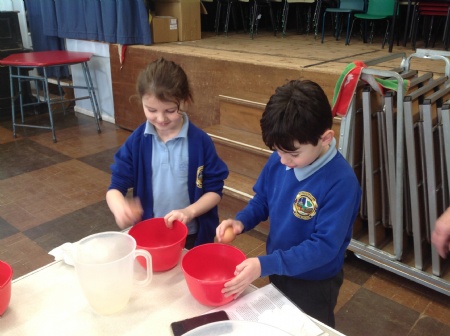 We've had another extremely enjoyable week with lots of exciting learning!
In maths, we've continued our work on fractions, moving on from halves to quarters. The children know that if you half something and then half it again, the result will be four equal parts – whether that's a shape or a group of items.
We've been exploring more of our 'Look inside space' text, and the children have enjoyed learning some new vocabulary and interesting facts. For example, because there's no wind, rain or other weather on the moon, the astronauts' footprints will remain on its surface for millions of years!
In topic, the children became History Detectives once again and turned their attention to some of the achievements of Christopher Columbus. They worked together in teams checking out lots of clues to find out about his explorations.
They also practised their mouse and trackpad skills in Computing, working in pairs to create a picture using paintz.app, which they might like to try out at home. Click here for the link.
One of the highlights of the week was finding out about the Jewish day of rest called Shabbat. Many Jewish families follow the tradition of sharing a special meal every Friday evening, and they particularly enjoy eating Challah bread which is always baked fresh earlier in the day. So, we made two loaves, then sampled the bread on its own, or with jam or honey and found it to be sweet, light and thoroughly delicious!