Willow - W/C 23rd May 2022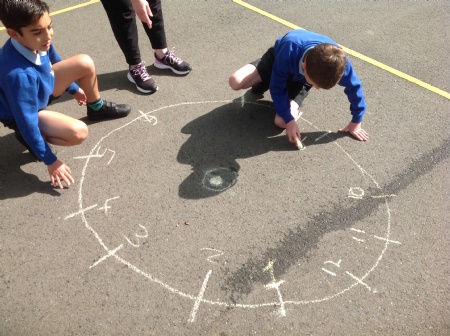 This week in our maths lessons, the children have been telling the time using analogue and digital clocks. We created our own clocks on the playground to help us learn about the 24 hour clock. It is essential for the children to practise telling the time outside of school as this will help them build their fluency.
In English lessons, the children have been creating their own survival guides. We have researched skills that are essential for survival when marooned on a deserted island.
As part of our Jubilee preparations, the children have been finding out about the 70's and 80's. We used the internet to research children's television programmes, food, music, lifestyle and fashion. We have also learned the first verse of the National Anthem.
On Thursday, the children in Willow class painted and decorated crowns in preparation for our parade. They did a fantastic job and are looking forward to wearing them! We also researched the 1980s and found out many different facts about the music people listened to, the food they ate, tv programmes they watched and their lifestyle.