Willow - WB 26.09.2022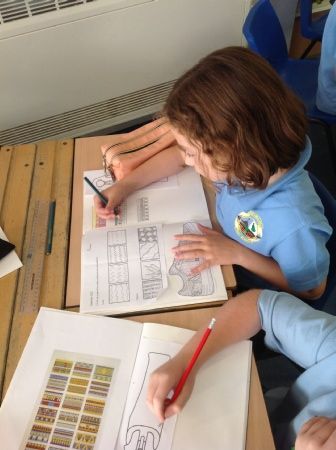 This week as part of our Science, the children created their own comic strip to show how our food is digested. We learned about the different organs involved and the role that they place in digestion. Take a look at the photos of our comic strips.
In art lessons, the children have been looking at how we can use line and pattern when drawing. We looked at various Egyptian patterns to inspire our designs before we use them to design a sarcophagus next week.
As part of our English, the children have been creating their own character for a story. We have planned and written our story in the style of Cinderella. We took on the role of a famous author and interviewed one another about our story plans to help us piece together the parts of our story before writing. The finished pieces were brilliant and it was especially good to see them applying their previous learning in their work.
In maths lessons, the year 4 children have been learning how to round numbers to the nearest 10, 100 and 100 and the year 3 children have started the unit all about addition and subtraction. We have also completed another of our times tables speed challenges and the children are gaining in confidence with these.
We have also had our first trip to Forest School which was brilliant. We took part in some code breaking activities using animals and numbers. It was so lovely to see the children working together in a different environment and reminiscing about previous trips to Forest School. Unfortunately, the rain was not on our side and we did come back to school quite soggy!
We have had a great week in Willow Class and are looking forward to exploring the Ancient Egyptian tombs next week in our Topic lesson.